Vomitoxin in the Corn: Call your agent or office immediately if you discover vitomoxin in your corn. If hauling directly to town, be sure to have the elevator hold a sample if the load has vomitoxin with level 5.1 parts per million or higher. A notice of loss must be submitted to be eligible for a quality loss. Elevator samples must be picked up by an adjuster.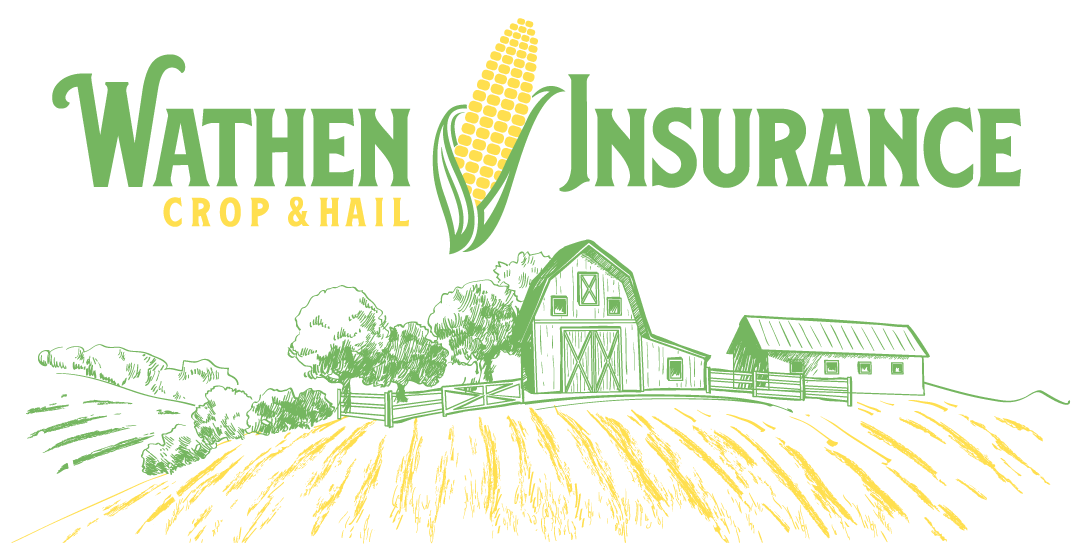 Indiana's Cover Crop Premium Discount Program
For the third year, the Indiana State Department of Agriculture has the unique opportunity to provide a cover crop premium discount program in collaboration with The Nature Conservancy and USDA-Risk Management Agency (RMA). I wanted to reach out to you in case you were not made aware of this opportunity, since you are all currently agents in the counties the program is offered. I also wanted to provide the resources and necessary information if you would like to promote the program to the farmers you work with.  
As an overview, the program is currently offered in thirty-five counties: Bartholomew, Boone, Brown, Clark, Crawford, Daviess, Dearborn, Decatur, Delaware, Floyd, Greene, Hamilton, Hancock, Harrison, Hendricks, Henry, Jackson, Jefferson, Jennings, Johnson, Lawrence, Madison, Marion, Martin, Monroe, Morgan, Ohio, Orange, Randolph, Ripley, Scott, Shelby, Switzerland, Tipton and Washington. The producer must farm within these counties to be eligible. 
The producer will receive a $5 per acre crop insurance premium discount, with a cap of 750 acres per producer enrolled. The discount will be reflected on the producer's premium bill in Augusts 2023. This program was designed with first time cover crop adopters in mind, but it is not a requirement to enroll in the program. Funding will be provided through RMA as an additional insurance premium discount through normal crop insurance processes. Applications are accepted on a first come, first serve basis and will be verified by our team along with RMA. The acres the producer enrolls must also not be a part of any state or federal cost-share program and must follow all program rules and guidance (found on website).
Producers may request a proxy to fill out an application on their behalf. The request for proxy form is in the how to apply section on the program's website. Upon submission of the request for proxy form, ISDA will review the request and send information about application submission to the designated proxy. A confirmation of application submission will be sent to both the farmer and the proxy upon completion.
Interested participants can find the application for enrollment on our main website which is https://www.in.gov/isda/divisions/soil-conservation/cover-crop-premium-discount-program/. Feel free to use that when promoting the program to interested producers, or any other resources available on our main website. The deadline to enroll is March 15th, 2023 or until funds are depleted.
Interest Deferral on Crop Insurance Premiums
Farmers and ranchers are facing widespread drought conditions in many parts of the country, causing catastrophic damage to crops. The USDA Risk Management Agency (RMA) has announced flexibilities to help farmers through these challenging times.
Farmers Mutual Hail will defer interest charges on MPCI and private product premiums on policies with premium billing dates between August 1, 2022, and September 30, 2022. Interest will be waived to the earliest of an additional 60 days of the scheduled due date or the termination date.
Payments with the above billing dates must be paid by November 30, 2022, and interest will attach on December 1, 2022. 
Billing Generation 
FMH will generate billing statements on August 24, 2022. All policies keyed and approved in FMHA will have a bill generated on this date. 
Policyholder Flyer: FMH policyholders will receive a flyer about MPCI and private product interest deferral along with their billing statements.
Termination Dates
Deferral of interest does not affect the crop termination date. The Statement of Unpaid Accounts is available on FMHA for reviewing your insureds with termination dates prior to November 30, 2022.
Example: Margin Protection policies terminate on November 15, 2022, which is earlier than the November 30, 2022 extension date. Therefore, payment must be received by the applicable termination date.  
Prevented Planning in 2022
We know it has been a wet spring, and with that thought in mind, we wanted to provide the answers for our clients to some frequently asked questions regarding crops with prevented planting coverage. If you're a current client with questions regarding this information, please see the details on our website and view the digital version of the Prevented Planting letter you should have received in the mail!
Highlights
As a reminder, the final plant date (FPD) for corn is June 5th. The FPD for soybeans is June 20th.
There are three options if you are prevented from planting by the FPD due to an insurable cause of loss.
Notice of prevented planting must be submitted within 72 hours after the FPD or within 72 hours of determining that planting will not happen within the LPP.
Pandemic Cover Crop Program
Agricultural producers who have coverage under most crop insurance policies are eligible for a premium benefit from USDA if they planted cover crops during this crop year. The Pandemic Cover Crop Program (PCCP), offered by USDA's Risk Management Agency (RMA), reduces producers' overall premium bills and helps them maintain their cover crop systems. Must be certified at FSA by March 15th.
Highlights
PCCP is part of USDA's Pandemic Assistance for Producers initiative, a bundle of programs to bring financial assistance to farmers, ranchers, and producers who are feeling the impact of COVID-19 market disruptions.
PCCP is available for most insurance policies, including Whole Farm Revenue Protection beginning in 2022.
Post-Application Coverage Endorsement
The PACE program provides insurance for conservation-minded corn farmers who split-apply nitrogen fertilizer. The Post-Application Coverage Endorsement is the latest result of the RMA's recent efforts to reward conservation and sustainable farming among American producers.
Highlights
The PACE sales closing date is March 15.
Provides protection for farmers who split-apply nitrogen and are unable to make in-season applications.
Split-applying nitrogen helps conserve natural resources and saves farmers money.
Join the monthly webinar for insider ADM marketing insights on the 4th Tuesday of every month and an opportunity for Question & Answer with ADM Crop Risk Specialists.
Farmers and ranchers are facing widespread drought conditions in many parts of the country, causing catastrophic damage to crops. The USDA Risk Management Agency (RMA) has announced flexibilities to help farmers through these challenging times. Farmers Mutual Hail...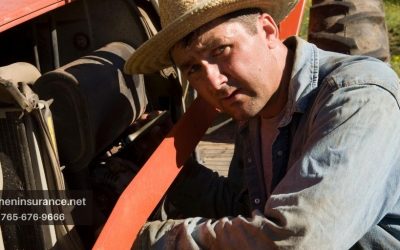 Is your farm winterized? Do you have a safety checklist or a maintenance schedule? If not, here are some reasons you should. Farm Maintenance and a Contingency Plan No one wants to think about the risks associated with managing a farm, its crops, and its...
2022 updates coming soon!
Wathen Insurance was started in the fall of 1982 by Tom and Joyce Wathen. While running a corn and soybean farming operation themselves, the opportunity to help other producers with their risk management decisions was very intriguing and appealing to Tom and Joyce. With a great deal of Passion and genuine interest in their policyholders the Wathen agency grew beyond their expectations, which provided the next generation of the Wathen's an opportunity to join the business.
Keeping the business in the family provides for excellent quality control while affording attention to detail. We look forward to providing personalized service for our customers in the pursuit of continued success and who knows maybe our next generation will build upon what we started. Thanking you all for our continued success and wishing you a most prosperous year!
Wathen Insurance
5969 State Road 236
North Salem, Indiana
(800) 564-4088
Office Hours
MON – FRI
8 am – 5 pm
SAT – SUN
CLOSED
Drop Us a Line
Don't be shy. Let us know if you have any questions!